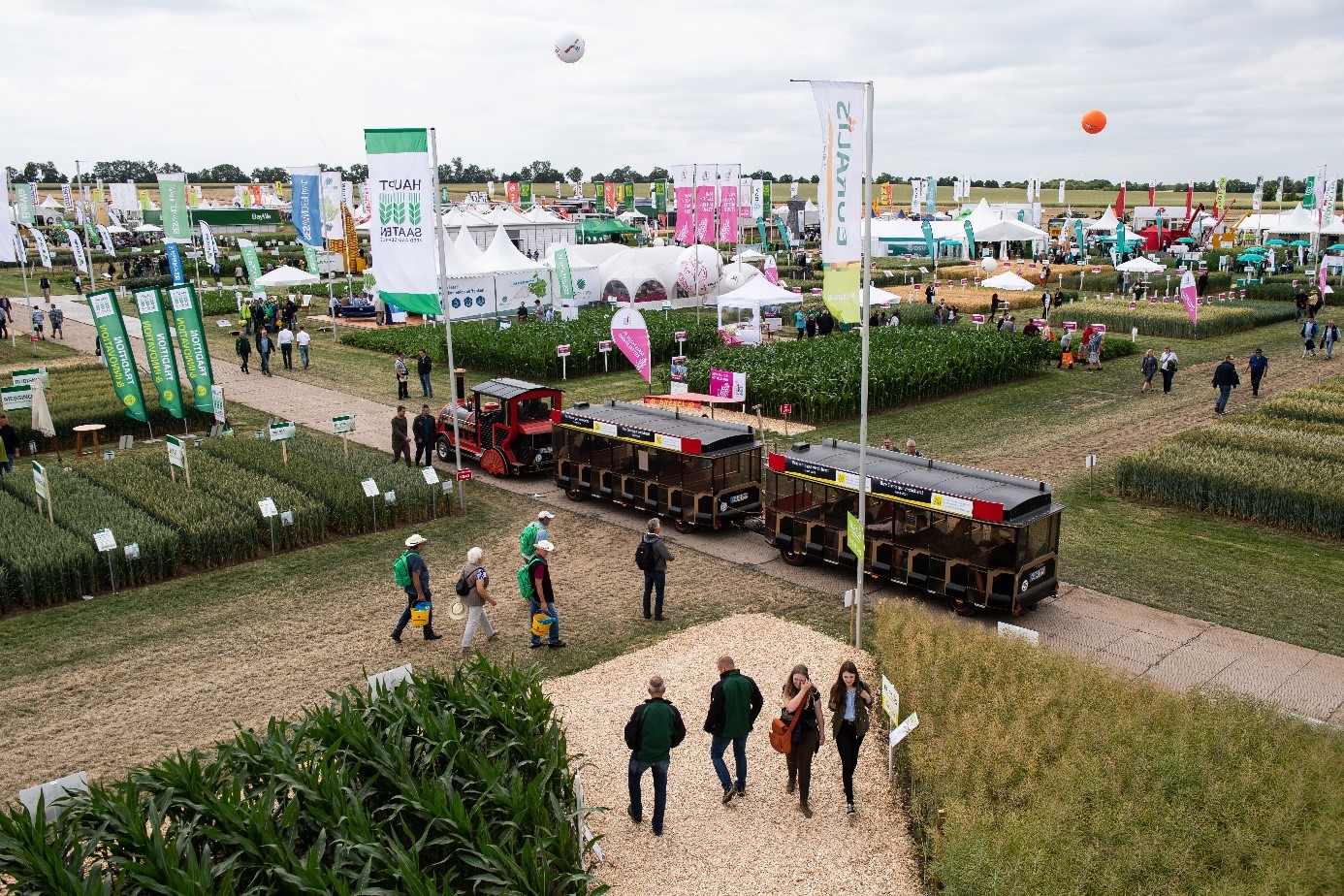 Welcome on board: Explore the exhibition grounds in comfort on the visitor train!
The round trip in the nostalgic visitor train takes you right across the experimental field.
On all three days of the exhibition, the train runs at regular intervals between 9 a.m. to 6 p.m. There is no exact departure schedule. You can get on at any stop and interrupt or continue the journey as often as you like. Please refer to the map of the grounds for the exact stops.
Rides on the visitor train are free of charge.