Here you can give visitors a hands-on demonstration of your varieties, inputs and services.
Outdoor Space
This is turf space where you can display your products or set up a marquee. The minimum bookable size is 12 m².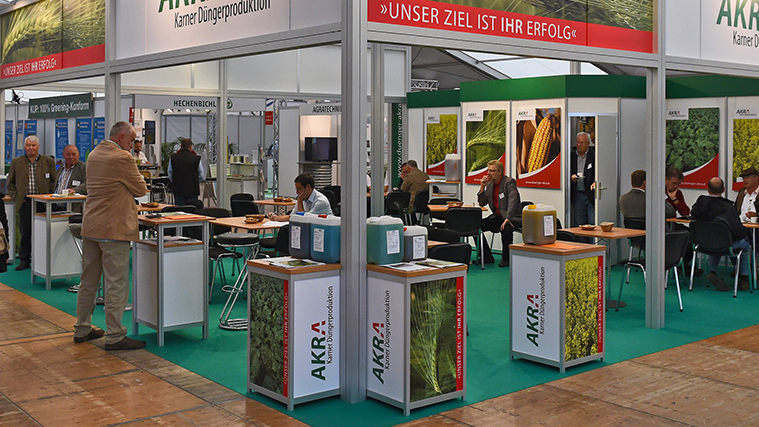 Tent Hall
The tent hall offers an environment that is similar to that of a hall. This option is recommended if you use a prebuilt stand. The minimum bookable stand space is 9 m².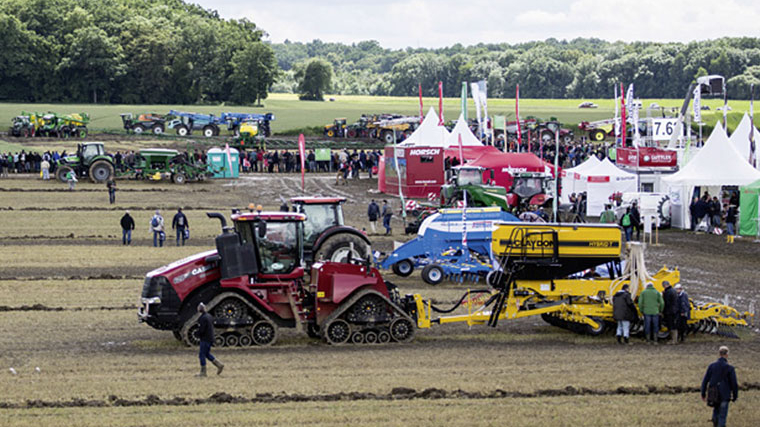 Machine demonstrations
These are reserved for manufacturers of agricultural machinery. The machines will be shown live in practical use on selected topics.
Exhibition portfolio
Plant Breeding
Plant Nutrition
Plant protection
Crop production
Agriculture and environment
Management and consultancy
Electronics and mechanics
Machinery and equipment
Machinery demonstrations
Special shows
Agricultural organisations
Science and research